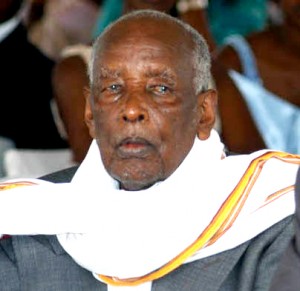 Government has released the official burial program for president Museveni's father Mzee Amos Kaguta.
Mzee Kaguta passed away on Friday morning at the International Hospital Kampala at the age of 96.
According to the program, a funeral service will be held in his honor at his family home in Rwakitura, Nswere in Kiruhura district on 24th February at 11am before burial later in the afternoon.
A condolence book will be opened in his honor but there will be no laying of wreaths during the funeral service.
Meanwhile, the National Resistance Movemnet party has sent a condolence message to the Kaguta family.
The NRM national vice chairman Alhaji Moses Kigongo describes Mzee Kaguta as an elder and patriot.
He says Mzee Kaguta nurtured and moulded his children to be responsible members of the community.
Kigongo adds that above all Mzee Kaguta will always be remembered for giving Uganda and Africa great leaders and revolutionaries.