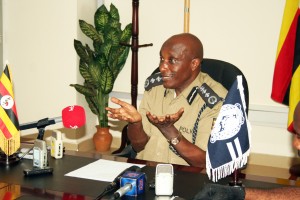 Parliament is to summon the Inspector General of Police, Lt. Gen. Kale Kayihura to explain where police derives powers to arrest drunken pedestrians.
Under the stringent new measures, pedestrians face arrest for drink-walking in an effort to curb accidents.
The police have clarified that those arrested will not be charged but simply detained until they sober up enough to get home safely.
Now the chairperson of the Legal and Parliamentary Affairs Steven Tashobya says they have decided to summon the IGP after several complaints from members the public were arrested for drink- walking.
He says instead of arresting these people they should be helped and educated.
The Director of Public Prosecution Richard Butera says there is no law that bars people from walking after drinking.