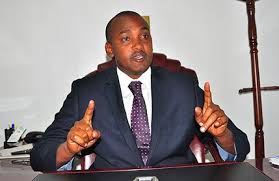 The solution to KCCA's problems lies with creating an authority where management is independent.
This is the view of the minister in charge of Kampala Frank Tumwebaze.
Appearing before the presidential affairs committee of parliament, Tuwmebaze said the current standoff within the leadership at the authority can only be solved through amending the KCCA act.
He says this way city dwellers will be able to enjoy better services, revealing that work on amending the law has already started.