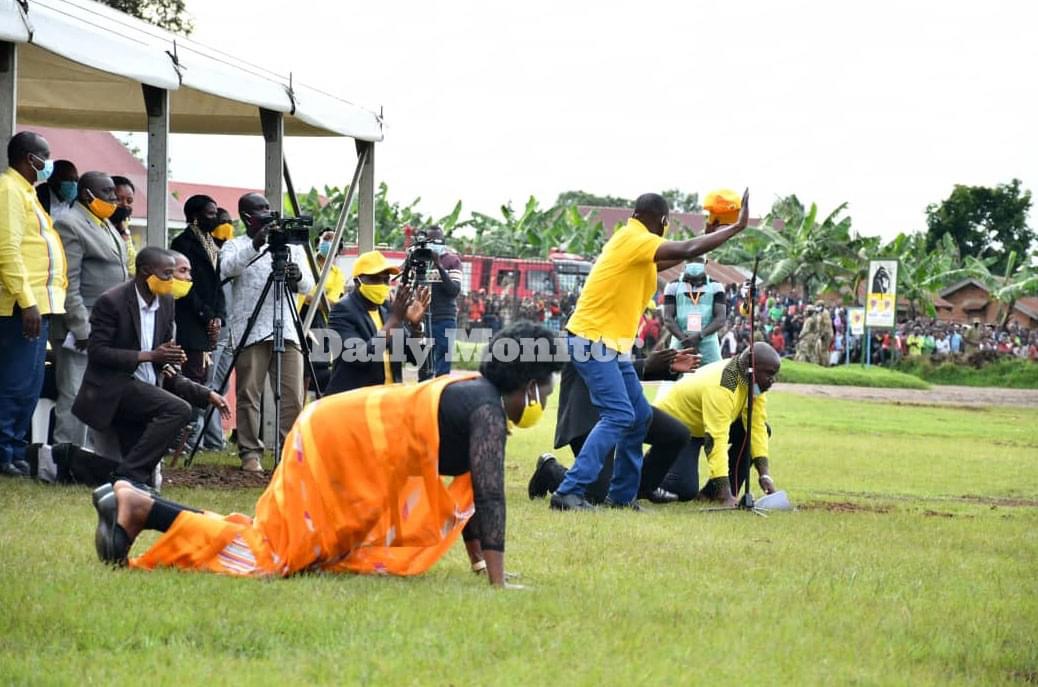 By Damali Mukhaye and Kelvin Atuhairwe
Local leaders in Kisoro District have begged president Museveni to pardon their son Kale Kayihura, the former Inspector General of Police.
The local leaders led by the district chairman Abel Basimana have literally gone on their knees and asked President Museveni to forgive Gen Kayihura like he has done for many others.
Basimana says Kayihura was a great NRM mobiliser in Kisoro and so his absence from the vote hunting scene this time is likely to affect the party's votes in the district.
The leaders made the plea as the NRM presidential candidate, Museveni was meeting party leaders in the District ahead of next week's elections.
Meanwhile, while campaigning in the same district earlier last month, other presidential candidates including FDC's Patrick Amuriat and NUP's Robert Kyayulanyi promised to re-appoint Kayihura if voted into power.