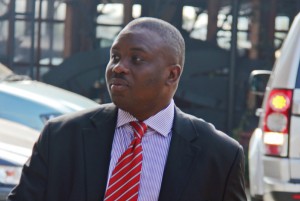 City lord mayor Erias Lukwago wants Kampala Capital City Authority (KCCA) should be tasked to explain the amount of money it has spent on litigating court cases.
This follows an Auditor General's report that revealed that the city authority has so far spent Sh.5 billion on litigation for the last two years.
The Lord Mayor Erias Lukwago says the parliamentary Public Accounts Committee should unearth the amount and the specific cases on which this money has been spent.
Lukwago adds that a forensic audit is needed in all the departments  of the authority to save the tax payer's money.