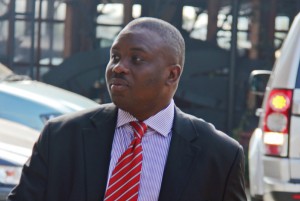 Lawyers representing the embattled lord mayor Erias Lukwago have welcomed the decision by the High Court judge not to step aside from his case.
Justice Yasin Nyanzi yesterday declined to disqualify himself from the case challenging the lord mayor Erias Lukwago's removal from office.
However, the lawyers led by Caleb Alaka are not happy with the Attorney General's decision to appeal against the ruling saying it is a delaying tactic.
Yesterday High Court Judge Yasin Nyanzi dismissed with costs the Attorney General's application that sought to have him step aside because he was likely to be biased, saying it was based on baseless allegations.