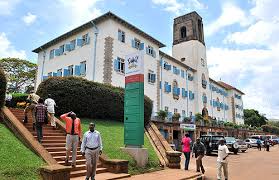 Makerere University has maintained its decision to increase tuition fees by 10%.
The decision was reached this evening during a meeting convened by the university Council.
In the meeting chaired by the university council chairman, Charles Wana Etyem, it was agreed that all new students will pay the 10% tuition increment.
Etyem says this is aimed at ensuring that Makerere is in position to provide quality education and services."
The council further emphasizes that the admissions process is on and the 2014/2015 academic year will open as scheduled on 16th August 2014.
The university students, led by the Guild President, Ivan Bwowe recently petitioned the council and held protests over the same.