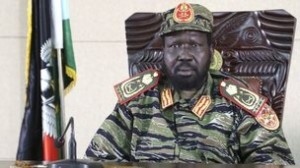 South Sudan peace talks are expected to resume tomorrow in the Ethiopian capital Adis Ababa.
According to a statement issued by the IGAD secretariat, all parties are committed to the negotiation process which is tentatively scheduled to commence on July 30th to August 10th.
The agenda of the next session will be to finalize and sign a session of hostilities agreement and negotiation on the details of a Transitional Government of National Unity.
The fourth session of the IGAD-led South Sudan peace process was adjourned on June 23rd to allow special envoys to carry out wide consultations with various actors and stake holders.
The civil war between government forces and rebels led by Riek Machar that broke out in December last year has left hundreds dead and thousands displaced.