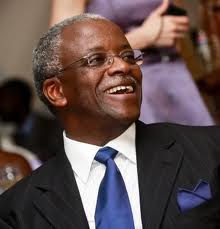 The move by the NRM caucus to trim the powers of the Prime Minister as the party's Secretary General continues to draw mixed reaction from different circles.
For political analyst Julius Lebo, the National Resistance Movement party has the right to even drop Amama Mbabazi as its secretary general as long as the right procedure is followed.
Lebo however says Mbabazi still has strong support in the party having served it for a long time.
He says the party may also be heading for tougher times as dropping such a strong member is likely to cause more divisions.
The decision to clip Mbabazi's powers was reached during a two-day caucus meeting held at State House Entebbe this week on grounds that he has a lot of work on his hands as prime minister.
His mobilization role was given to Richard Todwong the minister without portfolio.
However, Mbabazi says the caucus has no powers to replace him as Secretary General.