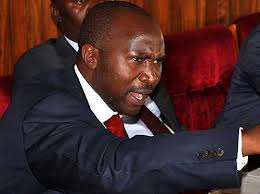 A section of the members of parliament wants to petition the UN Security Council over the continued attack of International Criminal Court by president Museveni.
The group, led by Lwemiyaga County MP Theodore Sekikubo says that they want the Security Council to ignore the president because he is not representing the people's views.
Sekikubo says Uganda became a member of ICC through legislation and therefore parliament is supposed to first discuss the matter before the president makes a decision.
It the recent past, President Yoweri Museveni has been quoted in both local and foreign media as attacking the ICC which he has often accused of being selective.