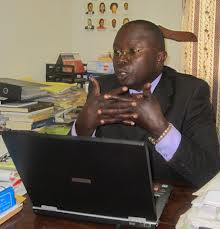 Makerere University lecturers have put government on strike notice again.
Lecturers under the Makerere University Academic Staff Association (MUASA) have vowed to strike starting next week on Monday over government's reluctance to increase their salaries by 100%.
MUASA chairman, Mohammed Kiggundu says their demands were not included in the Ministry of Education budget for the 2013/2014 financial year yet this had been agreed upon.
Kiggundu says MUASA has written to the ministry to recall its budgetary estimates to include their increments since they are underpaid.
He says the staff will only halt the strike if their demands are met.
The lecturers are urging the students to remain calm.