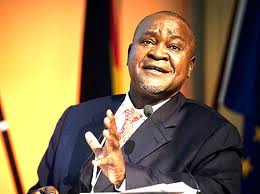 Former Vice President Prof. Gilbert Bukenya has declared plans to vie for the presidency come 2016.
In an exclusive interview with Daily Monitor at his Kakiri country home in Wakiso District Prof. Bukenya said the country needed change now and hence his decision to come out.
Using the imagery of football, Prof. Bukenya said that he feels he must compete within the party first and see whoever wins the nomination for president.
Should Prof. Bukenya carry his threat through, it will be the first time President Museveni is challenged at the NRM party delegates' conference for the party presidential candidacy.
You can get details of this story and many more stories in the Saturday Monitor.