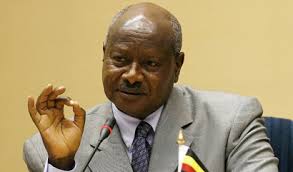 President Yoweri Museveni has called on COMESA member countries to stop donating jobs to the developed World.
He says that when they export raw materials, they also export jobs and incomes.
He said the Democratic Republic of Congo has oil which should be exploited for the benefit of its people.
He called on the member countries to work out affordable funding for the small and medium enterprises.
The President was delivering a keynote address at the 17th Summit of COMESA Heads of State and Government in the DR Congo capital Kinshasa.
President Museveni who is also the outgoing Chairman of COMESA has officially handed over the chairmanship of the trade bloc to President Joseph Kabila of the DR Congo.