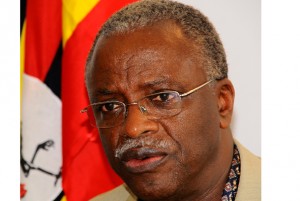 Parliament has exonerated the Prime Minister Amama Mbabazi over the alleged misappropriation of Peace Recovery and Development Plan (PRDP)  funds.
The recommendation to holding the Prime Minister responsible was raised in the minority report of the Public Accounts Committee that was presented by Kalungu West MP Joseph Sewungu.
MPs have voted and 51mps supported the exoneration, 17 wanted him held accountable and 10 abstained.
In the minority report Mbabazi was being accused of political influence and abuse of office.
Earlier, the Prime Minister defended himself over allegations that he misused the PRDP funds to buy his own vehicle.
This is after MPs piled pressure on him to resign.
Mbabazi says his predecessor Apollo Nsibambi had used the official vehicle for 8 years and it was too old for him.
He however denies having been involved in the financial sourcing of the Mercedes Benz as alleged in the minority report by Kalungu West MP Joseph Sewungu.