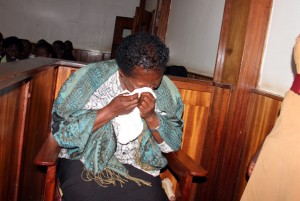 The Police have arrested a man accused of extortion.
Kob Mpango is said to have extorted money from relatives of a nurse accused of allegedly infecting a baby with HIV/Aids
Kampala Metropolitan police spokesperson Ibn Senkumbi says the culprit disguised as a high court official promising relatives of Rosemary Namubiru that she would be granted bail.
He says relatives gave him 15 million shillings which he disappeared with prompting the relatives led by Aaron Sembogga to approach police.