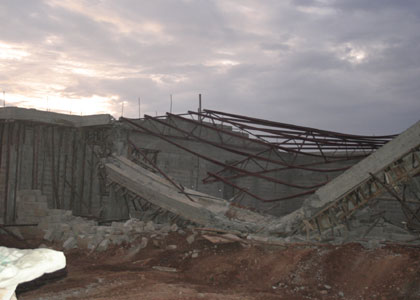 The National Environment Management Authority has swung into action this morning against wetland encroachers.
The operation led by Environmental Police is jointly done with Kampala Capital City Authority enforcement team.
The Environment police was commanded by the Deputy Commandant Kusiima Naboth.
The demolition exercise has been carried out on two fuel stations at Nakawa along Jinja Road and Bunga along Ggabba Road.
At Nakawa the structure was still under construction and according to the care taker Asuman Twesigye over 20bn shillings been sunk on the building.
Twesigye also says that they were not given any notification prior to the demolition.
While in Bunga the Fuelex station was already operational.
The property belonging to one John Ndimuranguha was located on plot 232 in Bunga.
According to the KCCA spokesperson Peter Kauju, notification was given in good time but no response was received from the affected people.