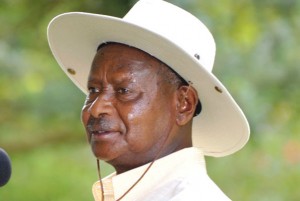 All financial donations from the President's Office to communities will now be handled and supervised by State House.
This follows a new directive issued by President Yoweri Museveni in a move meant to ensure accountability and implementation of projects.
The President was yesterday launching the Busoga Women Leaders Association, an association of community women leaders promoting economic empowerment among grassroots women.
The ceremony at Buwagi Primary School Grounds in Budondo, Jinja district attracted thousands of women leaders and was mobilized by the NRM Women's league in Busoga region led by Minister Flavia Munaaba.
He donated Sh.50 million towards establishing and maintaining their office, a four wheel vehicles for mobilisation and pledged to source funds for various projects in the ten districts in the Busoga region.