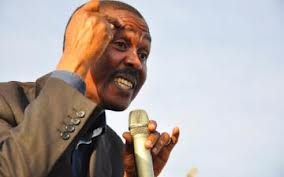 Opposition political parties have refuted media reports of an agreement reached to have a joint candidate in 2016.
FDC president Maj. Gen Mugisha Muntu says they are now focusing on building the capacity of the opposition and having free and fair elections.
Muntu however says they cannot rule out the possibilities of having a joint candidate if a leveled playing field has been achieved.
Meanwhile the opposition parties have resolved to have a joint candidate during the woman parliamentary bi election for Amuru district.
The seat fell vacant following the resignation of the former state minister for water and environment Betty Bigombe who left for World Bank job.