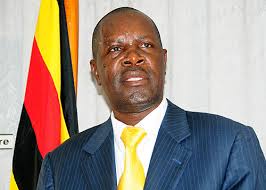 The ruling National Resistance Movement Party says it intends to use the liberation day to forge ways of how to take the party forward.
The day commemorated every January 26th marks 29 years ever since NRM took over power.
The government spokesperson Mr.Ofwono Opondo says though the party has been facing a number of challenges and divisions they are ready to settle them peacefully and ensure unity.
However, the leader of opposition in parliament Wafula Oguttu says the day is not worth celebrating because it's not all embracing.
Mr. Oguttu says the NRM liberation only serves to traumatize those who lost their relatives during the five years of fighting.
Mr. Oguttu says the celebration is another way of wasting the tax payer's money which would have been used to provide social services.
Legislators have expressed mixed reactions on Uganda's achievements over the last 29 years of NRM rule.
The liberation day national celebrations are held in Soroti under the theme: "A steady and sustainable transformation of Uganda, NRM's core mission".
While Kalungu County East MP Vincent Ssempijja Bamulangaki, believes the NRM party has achieved a lot, his colleagues Fred Badda and Ssebuliba Mutumba think there is need for government to do more.
26th January is annually celebrated as the day when the National Resistance Army captured power from the government of Tito Okello Lutwa in 1986.
Story by Herbert Zziwa