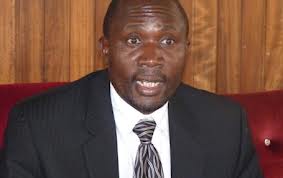 Opposition Members of Parliament have resolved to return the Shs 5 million given to them for consultations on the Marriage and Divorce bill.
Addressing the press at Parliament, Leader of Opposition, Nandala Mafabi said any MP with a clear conscience should return the money because it was illegally disbursed.
Mafabi says the opposition legislators have agreed to give themselves up to Tuesday next week to return the monies to the Parliamentary Commission, since it was never approved.
Some of the MPs who have promised to return the money today include Ismael Sasaga, Betty Nambooze, Ssemujju Nganda and Hussein Kyanjo.
The move comes just a day after the president ordered that consultation on marriage and divorce bill be halted.
The NRM caucus resolved to halt consultations on the controversial bill following a decision to withdraw it.
The decision is expected to be formally presented to the whole house later today.