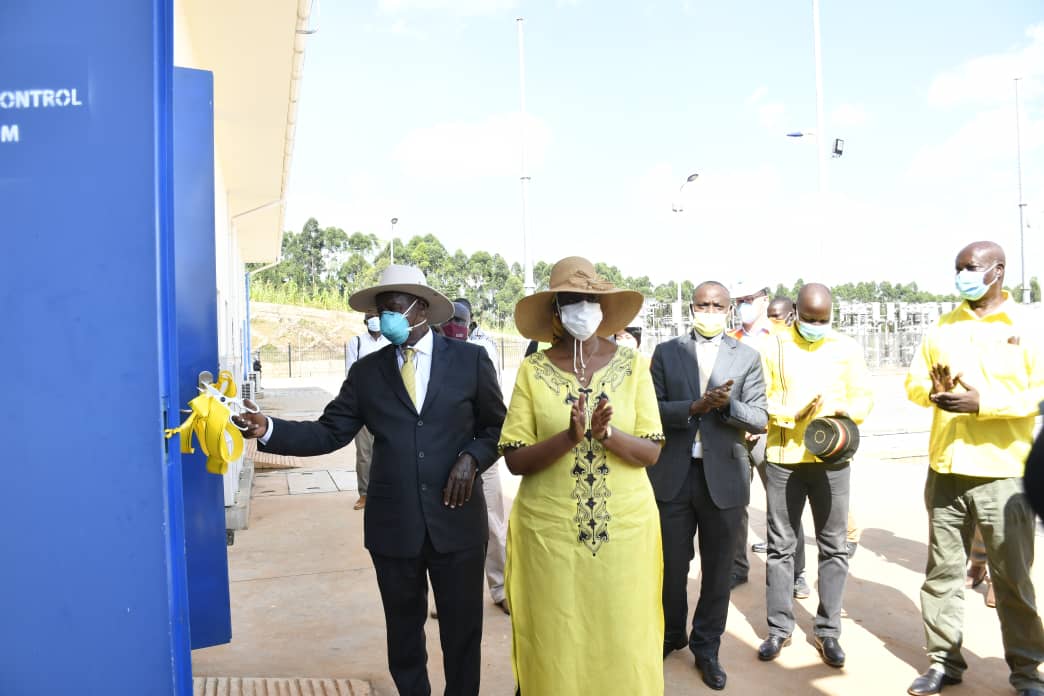 By Damali Mukhaye
President Museveni has spoken out on the ban of campaign rallies in various districts by the electoral commission citing a surge in covid-19 cases.
The commission last week suspended campaign rallies in various Districts including Kampala, Tororo, Mbarara, Mukono, Buvuma among others citing an increase in covid-19 cases.
Speaking at the commissioning of a power station in Mukono District Museveni said that the EC chairperson Simon Byabakama mixed him together with other presidential candidates who were conducting rallies.
He says  he has always stayed in his car and never gets out to meet people, but rather just waves at them.
He however added that since the EC boss has ordered, he will obey.
Museveni was today slated to campaign in Mukono and Buvuma districts, which are among those that were banned by EC.