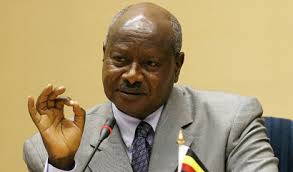 The failure by the President to say something about the continued lack of substantive Chief Justice and Deputy has angered judicial officers attending the judges' conference.
Some of them who spoke to KFM said the President did not treat the matter seriously.
The Judiciary has been without a substantive Chief Justice and Deputy for the second year running following the exit of Justice Benjamin Odoki and his unsuccessful reappointment by President Museveni.
The president however, is said to have tactfully dodged to answer a prayer request by Justice Hellen Obura of the Commercial Court to appoint a substantive Chief Justice.
Instead, President Museveni has ordered all judicial officers in the country to punish murder suspects severely and strictly.
He earlier, attributed the recent extra judicial killings in Busoga region to laxity in the justice system particularly the judiciary whom he accused of handling suspected murderers with soft gloves by releasing them on bail unnecessarily.
"There is an ideological problem in the judiciary. Recently, we had killings in Mayunge, Namayingo and Bugiri, people were really fighting but what was the problem?, the problem was that the people involved in the killings had been arrested but released or given lenient sentences by the judiciary…"said President Museveni
Adding: "this becomes a problem, what do we do?" asked the President, adding: "Some of the judicial officers pretend to be on the side of freedom at the expense of everything else. The judiciary should not tolerate those people who kill others".
Turning to commercial justice, the President faulted the Civil Aviation for having not consulted relevant stake holders including himself before grounding air Uganda and Uganda air cargo.
The President lamented of how the grounding of the duo airlines has made them bankrupt and also led to the hiking of the air ticket fees by Kenya airways that he said is enjoying the monopoly and is charging an air ticket at 700 dollars to Kenya.
The 17th annual judges' conference in Entebbe is running under the theme: "The Role of the Judiciary in Transforming Uganda's Society".
Story by Ruth Anderah