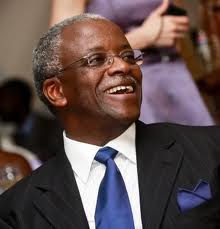 Prime Minister Amama Mbabazi has received substantial libel damages from theDaily Mail, a British tabloid, over an article that claimed his "cronies" took £10m in foreign aid.
Amama Mbabazi instructed his lawyers over the claims in two Daily Mail articles published last October.
The reports included one MailOnline article headed "Britain and Ireland suspend aid to Uganda after £10m of funding ends up in prime minister's account," the high court in London heard on Tuesday.
A lawyer for Mbabazi told Mr Justice Tugendhat that the false claims were based on a report by the Ugandan Auditor General which revealed "irregularities, fraud and forgery on the part of staff working within the office of the prime minister."
Andrew Stephenson, the solicitor for Mbabazi from law firm Carter-Ruck, told the court: "As the defendant accepts, there was no suggestion in the auditor general's report that the claimant was responsible for, or benefited from, the theft of the money from the office of the prime minister.
"The defendant appears today to apologise to the claimant for the harm to his reputation and offence caused to him by its articles."
The Daily Mail publisher, Associated Newspapers, has agreed not to repeat the allegation and paid Mbabazi a "substantial sum" in damages plus his legal costs.
Julian Darrall, solicitor for Associated Newspapers, said the publisher apologises to Mbabazi and that the article has been removed from MailOnline.
Following the auditor general's report last October, the UK Department for International Development said about £11m in aid had been suspended with immediate effect because of "initial evidence" emerging from a forensic audit.