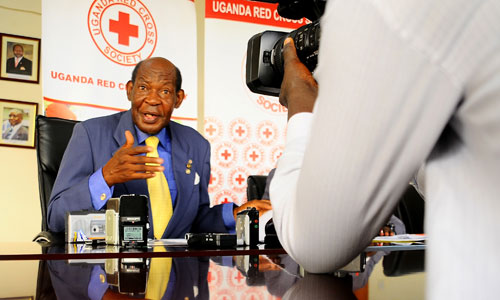 The Uganda Red Cross Society has made an appeal for 4.5 billion shillings towards its emergency and recovery interventions for 100,000 people affected by landslides in the entire Bugisu region.
The Secretary General Uganda of the society Michael Nataka says the funds will help support the displaced communities in Bududa as well as those in the other affected districts of Sironko, Manafa Bukwo, Mbale and Kween among others.
He says the appeal is in support of government's request to development partners to complement its efforts in this cause.
He also reveals that latest reports indicate that 15 houses were destroyed by the landslides, 18 people are still missing, while a total of 112 survivors have been evacuates, 9 of whom were injured.
He says though, that up now no dead body has been recovered due to lack of excavators.