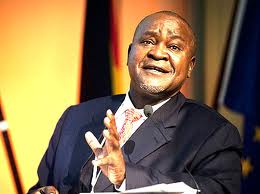 The new cabinet list continues to draw mixed reaction.
The latest is former Vice President Prof. Gilbert Bukenya who describes the reshuffle as a mere excuse to reward the NRM loyalists.
Yesterday's reshuffle saw some prominent officials dropped and replaced by what Bukenya describes as loyalists.
The most notable are the former Attorney General Peter Nyombi and Finance Minister Maria Kiwanuka.
Speaking to media today, Bukenya said that the elevation of Fred Ruhindi to the status of Attorney General is a welcome move due his fair interpretation of the law.
Bukenya however says it was a big mistake to drop Kiwanuka, who was appointed strictly on technical ground.
Meanwhile, the opposition latest cabinet reshuffle has exposed NRM's weak links which they must exploit to win in 2016.
The Forum for Democratic Change(FDC) spokesperson John Kikonyogo says the appointment of 9 ministers from the Kigezi region and many others from Busoga region shows that the president is uncertain of his support in those areas.
Kikonyogo says the opposition must revitalize their structures in such areas and lay clear strategies for the 2016 general election.
The latest cabinet reshuffle has been described by policy analysts as inconsequential and only meant to meet NRM objectives.
Key among the changes announced by President Yoweri Museveni yesterday is the relegation of Finance minister Maria Kiwanuka to the position of presidential adviser on finance.
According to Godbar Tumushabe, a policy analyst, replacing Kiwanuka with Matia Kasaija is strategic move to ensure control of the finance ministry.
Regarding the new faces in cabinet, Tumushabe describes their appointments as peripheral with no significant shift in terms of policy.
The other new entrant is Dr. Philemon Mateke whose advanced age has also raised questions among a cross section of Ugandans.
Story by Herbert Zziwa