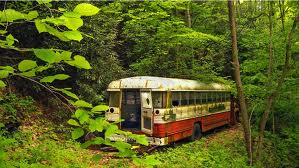 Over 50 bus passengers have this morning been undressed and robbed of all their property.
The 53 were attacked by robbers while aboard a Kalita bus registration number UAS 739 J that was headed to Kampala from Kasese.
The incident occurred at 3:00am at Kigalama swamp, about sixty kilometers from Kampala along the Mubende highway.
Nsubuga Easyman, the bus driver says the attackers had earlier hijacked a lorry which they used to block the road at Kigalama.
Kintu Henry the Mityana District Police Commander says armed robbers who had boarded the bus from Kasese diverted it from the main road to the forest.
Kintu said they severely beat up the passengers, undressed them and robbed them of their money and electronics worth over Shs.50m.
He said most of the passengers were traders from DR Congo and Kasese town.
Kintu has warned drivers against picking passengers along the highway especially at night.
He also warns passengers against travelling with large sums of money as it endangers their lives.