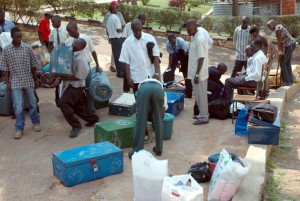 The ministry of education has asked schools to thoroughly inspect the student's luggage as they report back to school.
The commissioner for secondary education Francis Agula says students tend to carry illegal items such as alcohol, knives, and phones among others which are prohibited in the education act.
Agula says teachers should carry out thorough checks to be able to detect dangerous drugs such as marijuana.
He says the school management will be held liable if such students cause harm to others.