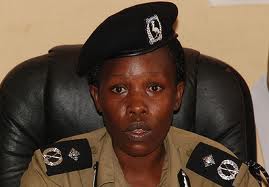 More suspects have been arrested in connection with the attacks in Sheema district in Western Uganda.
The Police in Sheema district have arrested 7 people alleged to have taken part in the indiscriminate hacking of people in the district.
Om Monday this week, a group of machete-wielding men attacked different villages in the district hacking and raping their victims.
By last evening,15 people were nursing serious injuries in various hospitals.
Now the police spokesperson Judith Nabokoba tells KFM that investigations into matter continue and night patrols have also been intensified.