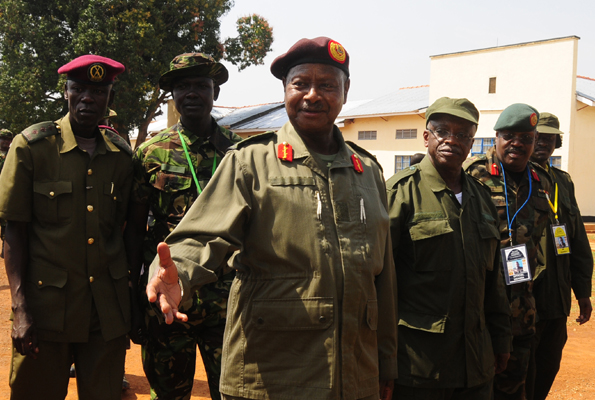 A section of Political analysts is predicting a neck and neck contest between President Yoweri Museveni and former Prime Minister Amama Mbabazi if he stands in 2016.
Last Friday president Museveni sacked Amama Mbabazi and replaced him with former health minister Dr. Ruhakana Rugunda as the prime minister.
The Executive Director Research World International Dr. Patrick Wakida says Mbabazi is still capable of manipulating the grass root structures of NRM and the sympathy of the opposition to win the election.
However Wakida's says the earlier Mbabazi comes out to declare his intentions the better for his bid for presidency in 2016.
Meanwhile, for Western Youth Member of Parliament, Gerald Karuhanga, the earlier Amama Mbabazi resigns from the NRM party, the better for his political ambitions.
"Mbabazi's woes within the party do not favour his current predicament; hence he should look for alternatives to boost his political clout" Karuhanga adds.