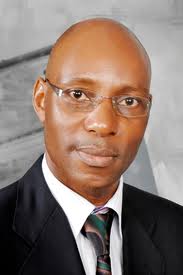 The Anti pornography bill is not necessary.
The Uganda Communications Commission says the proposed law has areas already catered for in the existing Uganda Communications Act.
The bill recently tabled in Parliament by Ethics Minister, Fr. Simon Lokodo, seeks to stamp out pornography, as well as criminalize and regulate outlets that promote the vice.
The Director of Technology, Patrick Mwesigwa cites the regulation of pornography, as well as a content regulation committee which deals with this issue hence need to harmonize both laws.
Also, UCC's head of Legal Affairs, Javerson Kamugisha says the bill could clash with cultural norms that are strongly embedded in communities and cannot be regulated by law.
If passed, the bill proposes that those found guilty of abetting pornography face a fine of Shs10 million under the draft law titled: The Anti-Pornography Bill, 2011 or a jail stint not exceeding 10 years, or both.
Also in the bill is prohibition of any combination of the preceding that depicts unclothed or under clothed parts of the human body such as breasts, thighs, buttocks and genitalia.