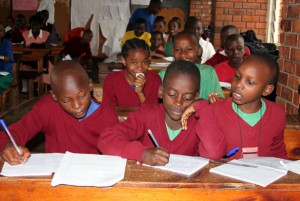 Uganda's education sector is still lagging behind among the East African countries.
Poor teachers' skills and remuneration have been cited as key factors for the slow growth of the education sector in Uganda.
This is according to the Uwezo East Africa Annual education report released this morning.
The report shows Uganda still performs poorest at primary level at 47%, Tanzania at 56% while Kenya stands at 76%.
According to the Uwezo regional manager Dr. Sarah Ruto, in Uganda, one out of every five pupils who complete primary can hardly read or write.
The report recommends heavy investment in teacher skilling and remuneration and languages if development is to be achieved