The Uganda People's Defense Force (UPDF) has recalled Lt. Col. Martin Kamya who was retired in May 2014 and installed as traditional leader for the Bamba.
This was revealed yesterday by the president who is also the Commander in Chief after touring the scenes of tribal clashes in Bundibujo where Kamya's chiefdom is located.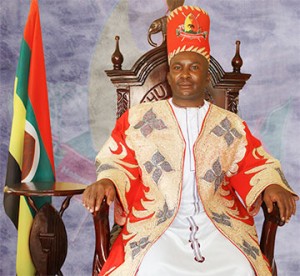 President Museveni said the army can recall an officer anytime back to the force as long they are still in the active age bracket.
Kamya was at the rank of Major and an Intelligence officer for Karamoja region before he was recognized by government as King for Bamba/Babwisi and the Vonoma.
The President then promoted him to the rank of Lt Col.