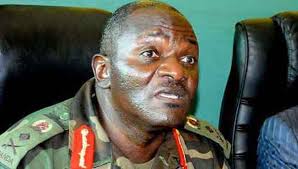 The Army chief General Katumba Wamala is advising Ugandans to avoid some routes to South Sudan.
This comes weeks after the Ugandan Embassy in South Sudan and the army warned of growing insecurity on some roads.
Now speaking to journalists at parliament, Gen Katumba said the Yei Wau route is still unsafe advising traders to use other routes.
He however says the security agencies are doing everything possible to ensure Ugandans operating in South Sudan are safe.
Meanwhile, the state minister of Defence has dismissed claims that UPDF troops in South Sudan are receiving double payments.
General J J Odong while addressing journalists after a meeting with parliament's defence committee said the UPDF was in South Sudan at its own cost.
Gen. Odong however noted that it was not until May that the South Sudan government offered to support the troops with some fuel facilitation.
He also said the UPDF will not leave South Sudan until the IGAD deterrence force is fully deployed.
The minister and other officials had appeared before the committee to give an update on the situation in South Sudan.