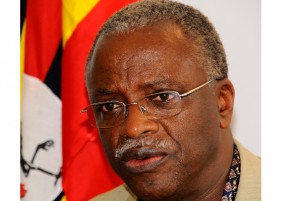 The government of Uganda insists that the presence of Uganda People's Defence Forces (UPDF) in South Sudan is purely for peace enforcement and nothing else.
This comes as government plans to seek parliament's approval to the UPDF keep peace in South Sudan.
According to the Prime Minister Amama Mbabazi, it was imperative that the UPDF intervened and rescued Ugandans who had been stuck in various parts of South Sudan.
Parliament convenes in a special session on Tuesday to discuss the now contentious matter.
According to the UN, the war that broke out On December 15th has left over 1,000 people dead, while over 180,000 have been displaced- 30,000 of whom are refugees in northern Uganda.