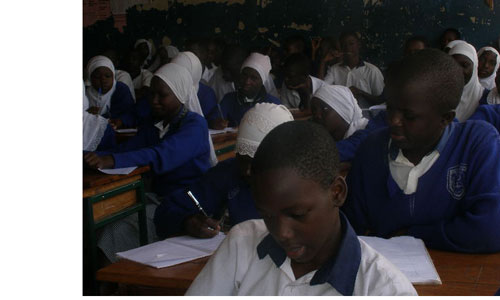 The Judicial Commission of Inquiry probing the mismanagement of funds under the Universal Primary and Secondary Education has pointed fingers at top officials in the Ministry of Education, for allegedly frustrating their efforts.
The commission, which last week came under fire in Parliament over failure to release reports on its work since its inception in November 2009, appeared before the Social Services committee to make its defense.
This comes a day after the chairman of the commission, Justice Ezekiel Katunguka pinned the Permanent Secretary in the Education ministry, Francis Xavier Lubaga, for delaying to release funds for the commission's work, which in turn affected the course of the work.
Justice Katunguka further said they have been frustrated by failure by the ministry to provide a list of government aided primary schools.
He says investigating the matter without knowledge on the number of government aided primary schools has been frustrating.
The commission further revealed that out of the 6.3 billion shillings released to them since the start of the inquiry, about 5.4 billion has so far been spent and the remaining 976 million frozen by Mr. Lubanga.