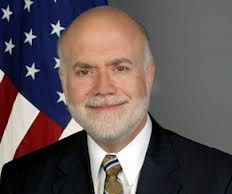 The United States Mission in Uganda has cautioned its citizens to be vigilant in the wake of a terrorist attack by the Al-Shabaab on the Westgate Shopping Mall in Nairobi.
About 69 people have been confirmed dead and hundreds injured after the gunmen attacked the mall on Saturday.
In a statement, the US Embassy strongly recommends that US citizens travelling to or residing in Uganda keep in close contact with the Mission, which will keep them posted on any security updates.
President Barack Obama yesterday expressed his condolences to the government and people of Kenya for the terrorist attack carried out by al-Shabaab, reiterating U.S. support for Kenya's efforts to bring the perpetrators of the attack to justice.
LIVE STREAM: Nairobi terror attack